Sliding shutters – breathing life into façades

The combination of simple, reduced aesthetics, outstanding flexibility and technical sophistication gives free rein to innovative design ideas.
Hawa Frontslide: The fitting for sliding shutters with a multitude of design options
The Hawa Frontslide give architects and designers the ability to combine the external advantages of a building with impressive internal values. The sliding shutters bring the appearance of the facade to life with their cheerful basic character and wide range of movements, and can be implemented in materials which are optimally integrated in the architectural concept. In turn, the residents benefit from a high degree of flexibility with regard to shading, space advantages due to the omission of a pivoting area, and maximum operating convenience. Particularly since Hawa Frontslide is not only automatically operated, but can even be implemented with a connection to intelligent building control systems.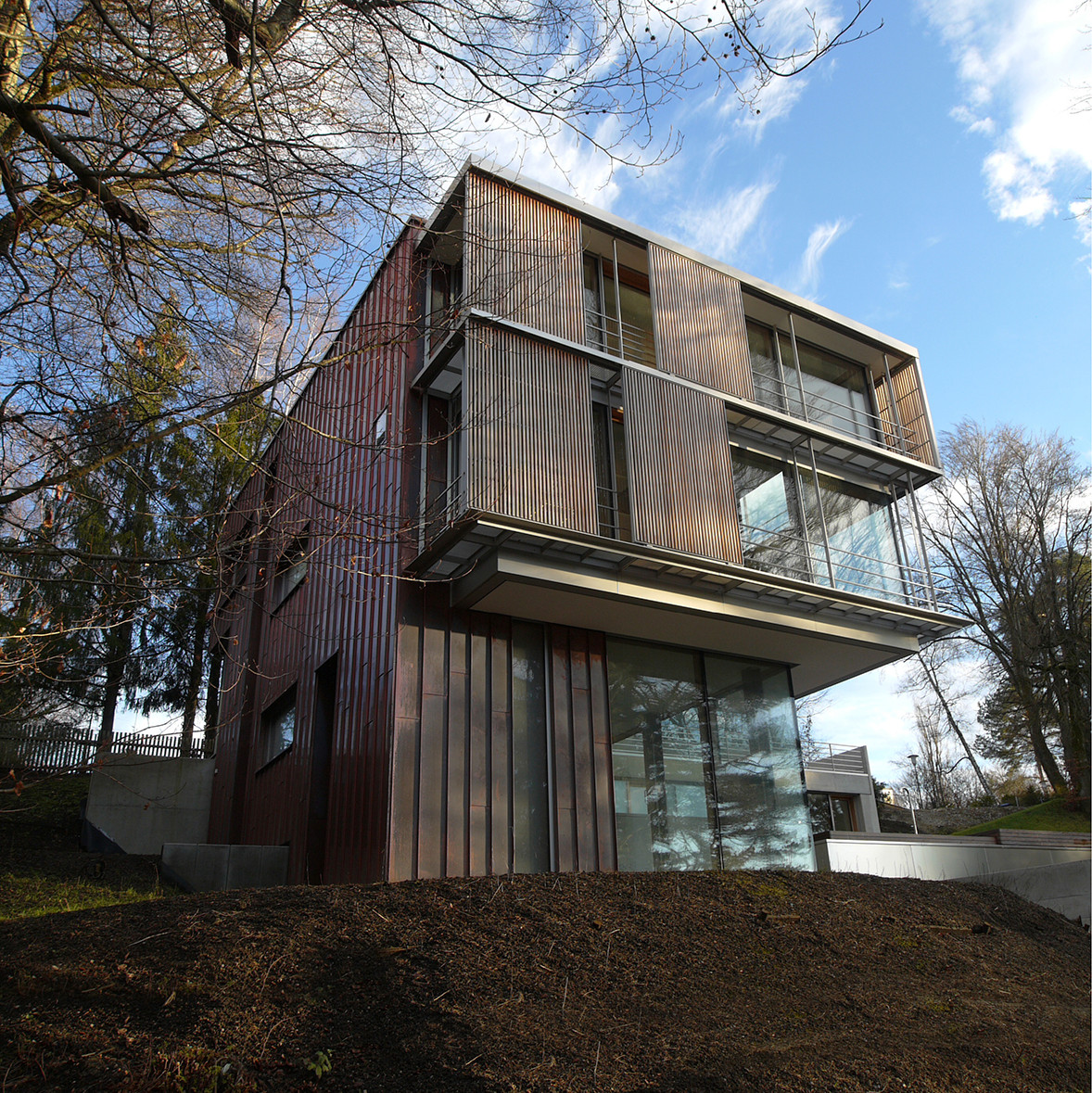 Smart living, intelligent shading – with sliding shutters
No other sliding shutter can do this: The Hawa Frontslide Matic can be connected directly to the building automation using a revolutionary SMI interface. This makes it possible for the sliding shutters to be flexibly aligned to the position of the sun, which creates a light situation that is optimally adapted to the time of day at all times, provides protection from excessive heating and increases the general feeling of well-being in the building. The technical advantages of the sliding door fitting are obvious: 16 drives can be actuated with a single actuator, which saves space, maintenance and remote diagnosis are simplified by precise status and error messages, and the system can be integrated in the most common field bus systems without problems.
Hawa Frontslide with SMI
Open to unconventional forms of living
Hawa Frontslide doesn't force anyone to live within the classic four walls. It also supports open window fronts, loggias and more. And always provides the privacy and protection from the sun which corresponds to the room, the light situation and the requirements of the residents in an optimum way. It provides a flush, attractive facade appearance when it is shut. It isn't even bothered by demanding weather situations, since this extremely robust fitting impresses with outstanding UV and corrosion resistance and doesn't even get thrown off track by strong winds. Nor does it worry about the ravages of time or continuous movement: It has been tested for 100,000 cycles.
Sliding versions and system types
Reference projects Hawa Frontslide
At a glance: the system advantages of the Hawa Junior 100 fitting
Downloads and further information
---
The detailed catalog for Hawa Frontslide: All information about the fittings for sliding solutions on
facades.
Catalog "On buildings"
---
Be it sliding shutters made from wood, glass or aluminum: You're spoiled for choice with Hawa
Frontslide. Particularly since even plastic and textiles aren't ruled out.