Slide #1
This is how the world lives
The new Slide magazine stands for movement, dynamism, and inspiration and is a breath of fresh air in words and pictures. The first issue shows how people around the world live – and how sliding solutions make their everyday lives easier. Take advantage of a variety of ideas and tips and order the free magazine.
Order now
Expert: How will we be living tomorrow?
No matter in which metropolis of the world a new trendy quarter is created: City planner, Kees Christiaanse, usually has something to do with it. His office KCAP is as globally oriented as he is himself: He works in Rotterdam, Shanghai and Zurich. We visited the architect and professor to find out what makes cities and areas worth living sustainably. And what contribution sliding solutions can make.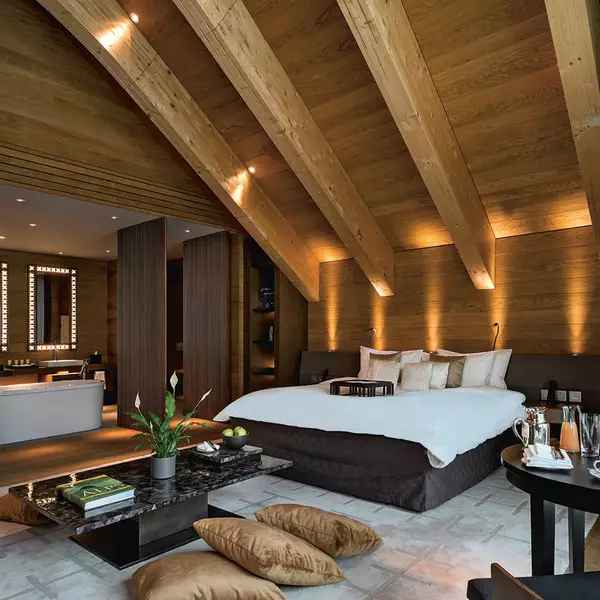 Solutions: Space miracle in pictures
The small sliding fittings often make a big difference. They enable smart design: This makes it easy to move boundaries, permitting flexible usage. Hotels, such as "The Chedi" in Andermatt, awarded as "Best Holiday Hotel in Switzerland 2018", rely on the smooth comfort of the Hawa Sliding Solutions brand. Take a look at the wonderful world of convertible walls - on buildings, in buildings, and on furniture.
Tool box: Hands-on tools and tips for practitioners
The scarcer the room, the more useful sliding solutions are. Architects, designers, and joiners/cabinet makers will be easily convinced. But what about assembly and maintenance? Hawa Sliding Solutions is working hard on the solutions to make it is easier for joiners/cabinet makers to do the work. Read our practical tips – true to the motto: "Knowing how is half-way installed!"
Order Slide #1 for free now